West Virginia Penitentiary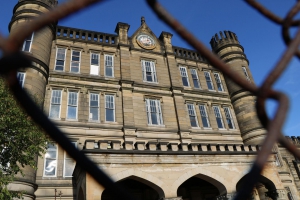 Now serving as a tourist destination, this former prison once was housed some of the most notorious inmates in all of the country. This ominous gothic structure, built in 1876, stopped being an active prison in 1995 and has since been a historic tourist attraction in Moundsville, West Virginia.
Often mistakenly called the Moundsville Penitentiary, this building is the home of the Moundsville Economic Development Council and is the main tourist attraction in the Greater Moundsville Area. Located directly across the street from the Grave Creek Mound, many schools and touring groups plan functions to learn a little history of West Virginia.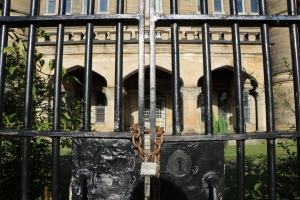 Touring is not the only popular reason people come to visit the West Virginia Penitentiary. Often called one of the most haunted places in America, those interested in the paranormal take advantage of the special events held at the Pen. Halloween becomes a very festive time inside those 5-foot thick walls, as guests test their mental limits against the supernatural.

The penitentiary has proved to be a great place to learn, explore, excite, and entertain. All age groups find some value and amusement in our various offerings. You will find that there is something for everyone locked behind these doors.
---
Content courtesy of: WVPenTours.com